About
We are a team of professionals providing ocean and air freight service, door to door service and we also do inland customs clearance and transportation. We are not limited to domestic locations. We work globally through agencies. Our main network of agencies spread across the major Asian countries, Europe, Australia, America, South Africa, New Zealand and Oceania. We work with full dedication and committed towards our customers.
Full Container Load/LCL
Be it full container load or less than container load, we have experts to guide you the best economically…
Project/Special Cargo
Out-gauge, odd dimensional or project cargo, we have dedicated and experienced team who…
Air Cargo
We appreciate your value of time. If your cargo is time-sensitive we can handle it with the best air liners…
Surface Transportation
With our well distributed road transporting network, hauling it right at your doorstep is an easy task…
Custom Brokerage
Custom processes can be much of a task at times. Bias Shipping is there to help you out. Right from…
Hazardous Cargo
Some cargoes require special care and responsibility towards our environment. In Bias Shipping…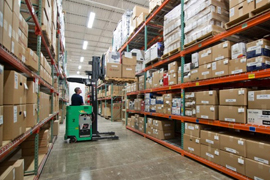 Warehouse Facility
We have facility management and inventory management system to preserve your cargo properly…
Value Added Service
Along with all the other services we also cater to the below need of yours. We assure that when you choose us…
We are associate with
FREQUENTLY ASKED QUESTIONS

A custom broker is that person who is presumed to have expertise in tariffs and custom laws. All the rules and rules and regulations for the clearance...
Bias Shipping is committed to provide professionally management and serve its clients with the best quality freight management in Roadways...